Upcoming Events
September
9/5 – Labor Day – No School
9/9 – Mid Quarter Reports
9/27 – School Picture Day for both campuses
October
10/7 – First Quarter Ends
10/8 – CLA – Ola'a Family Fest – *Formerly known as Harvest Fair
---
Believe Fundraiser
We sent home Believe Fundraiser packets to the Pre-8th students this week. Watch these videos for more information!
---
Don't Forget
Emergency Contact Information
If you have yet to submit your emergency contact form, please make sure to do so as soon as possible.
School Supplies
At the start of the school year, families were asked to bring in general supplies. If you missed the list, you can find it at the top of this attachment.
You can turn in one set of supplies per household to the elementary or high school office.
---
Parent Corner
Watch this week's, "Parent Corner", video from elementary and junior high administrators, Andrea and Damien Shrinski.
---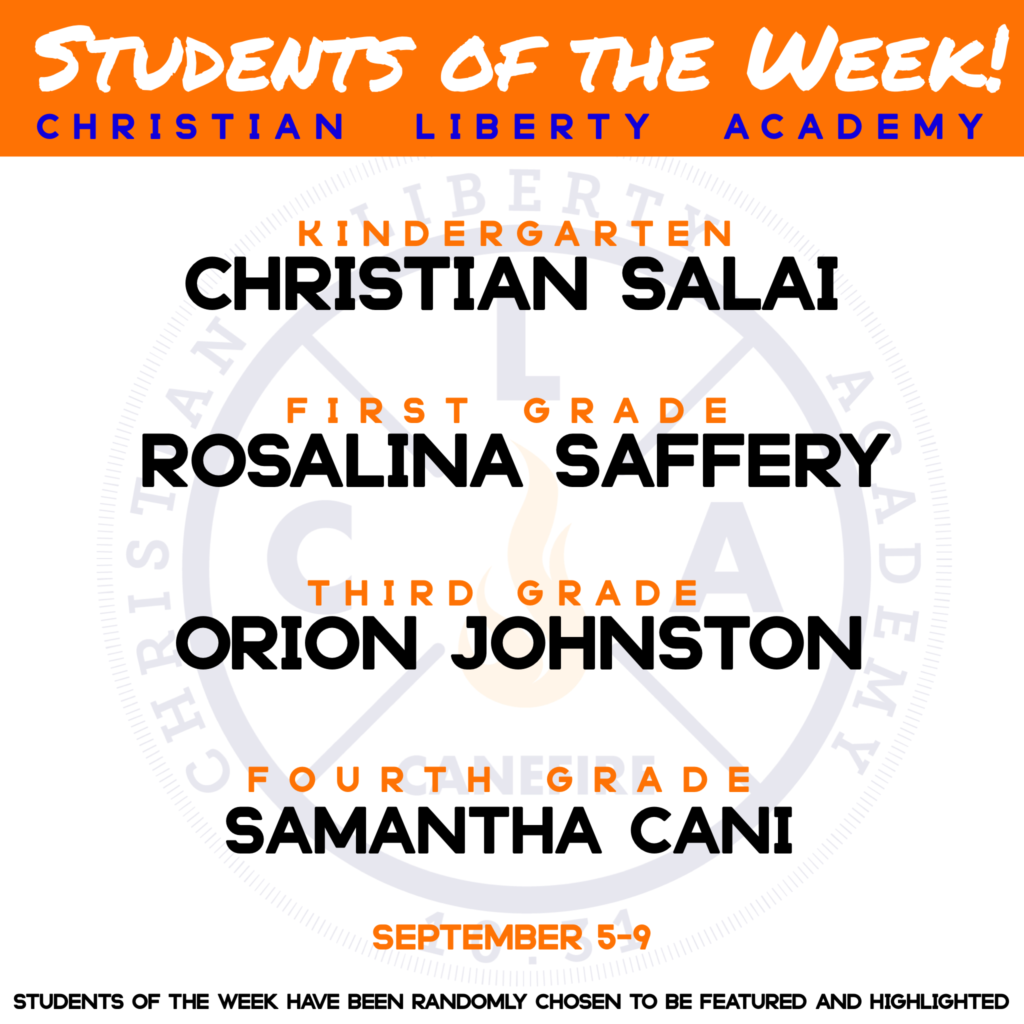 ---
Super Fall Rummage Sale Fundraiser
Friday, September 23rd & Saturday, September 24th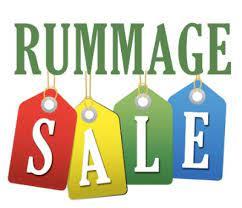 Donations of items can be dropped off at the lower campus Rosie'O Pavilion or at the upper campus by the former Canefire Kitchen.
Sponsored by Christian Liberty Academy
Thanks for your support & donations!
---
High School Sports
Girls' Volleyball
Saturday, September 3rd – JV Tournament @ CLA – Starting at 9:00 AM
Wednesday, September 7th – Waiakea @ CLA – 5:00 PM
Saturday, September 10tgh – CLA @ Kealakehe – 5:00 PM
*Practice: M-F from 3:00 PM – 5:00 PM on non-game days
Air Riflery
MEET – Saturday, September 3rd @ Waiakea – 10:00 AM
MEET – Saturday, September 10th @ KS – 10:00 AM
Practice – Mon, Tues, Thurs, Fri – 3:00PM – 6:00PM @ Old Mill Field House
Cross Country
Saturday, September 3rd – Cross Country Meet @ HPA – 9:00AM