Upcoming Events
May
5/3 – 5/7 – Senior Trip
5/5 – Junior High Escape
5/5 – 5/6 – 8th Grade Trip
5/9 – Elementary May Program (see flyer below)
5/13 – Junior/Senior Banquet
5/18 – 5/20 – High School Play (see details & flyer below)
5/22 – Junior High Performing Arts Program: "The Murder Mystery at the Murder Mystery"
5/23 – 5/25 – Half Days due to Finals
5/23 – High School Athletic Banquet 6PM @ Rosie O'
5/24 – Preschool Graduation
5/25 – Junior High Awards
5/26 – High School Graduation 5:30PM @ Rosie O'
---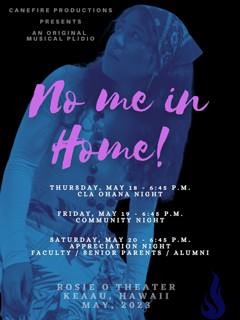 Finally back on stage after a four year hiatus from the stage because of the pandemic, Canefire Productions is coming back with a bang.
Starting Thursday, May 18 – Saturday, May 20 the CLA high school drama program will be performing our first ever original musical plidio called "No Me In Home".
It is the story of a local girl who leaves the island after her junior year in high school because of a series of tragedies and doesn't return for six years. During that six years she takes a path to fame through a career that was launched by an unexpected win. The story opens when she is forced to return to the islands because of a personal mishap.
This is a Plidio (Stage play with videos for scene changes) with 8 original songs. All the songs were written and performed by members of Canefire Productions.
You don't want to miss out on this amazing entertaining evening! Run time is 2 hours and 17 minutes.
TICKETS CAN BE PURCHASED IN THE UPPER CAMPUS OFFICE
Thursday, May 18 – Rosie "O" Pavilion – Ohana Night
Cost – $5.00
6:20 p.m. – Doors Open
6:45 p.m. – Plidio Begins
Friday, May, 19 — Rosie "O" Pavilion – Community Night
Cost – $5.00
6:20 p.m. – Doors Open
6:45 p.m. – Plidio Begins
Saturday, May 20 – Rosie "O" Pavilion – Appreciation Night – Dinner Theater
Cost – $12.00
5:15 p.m. – Doors Open for Dinner
5:30 p.m. – Dinner Served
5:55 p.m. – Choir Sings
6:20 p.m. – Set up for Plidio
6:35 p.m. – Doors Open for Plidio
6:45 p.m. – Plidio Begins
---
On Wednesday, May 10 from 11:30am – 12:15pm, ice cream will be sold next to the Canefire Kitchen to support the Junior High Art Program.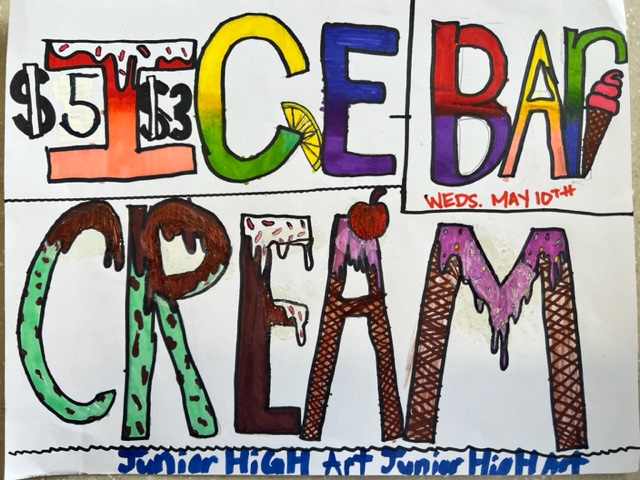 ---
We are hosting Summer Junior High Math Tutoring. It is open to all incoming 6th-8th graders. It starts June 5 and goes through July 14 from 12-2p. See the flyer attached for more details. Please register your child by May 25th. If you have any questions, please email Mr. Shrinski at dshrinski@clahawaii.org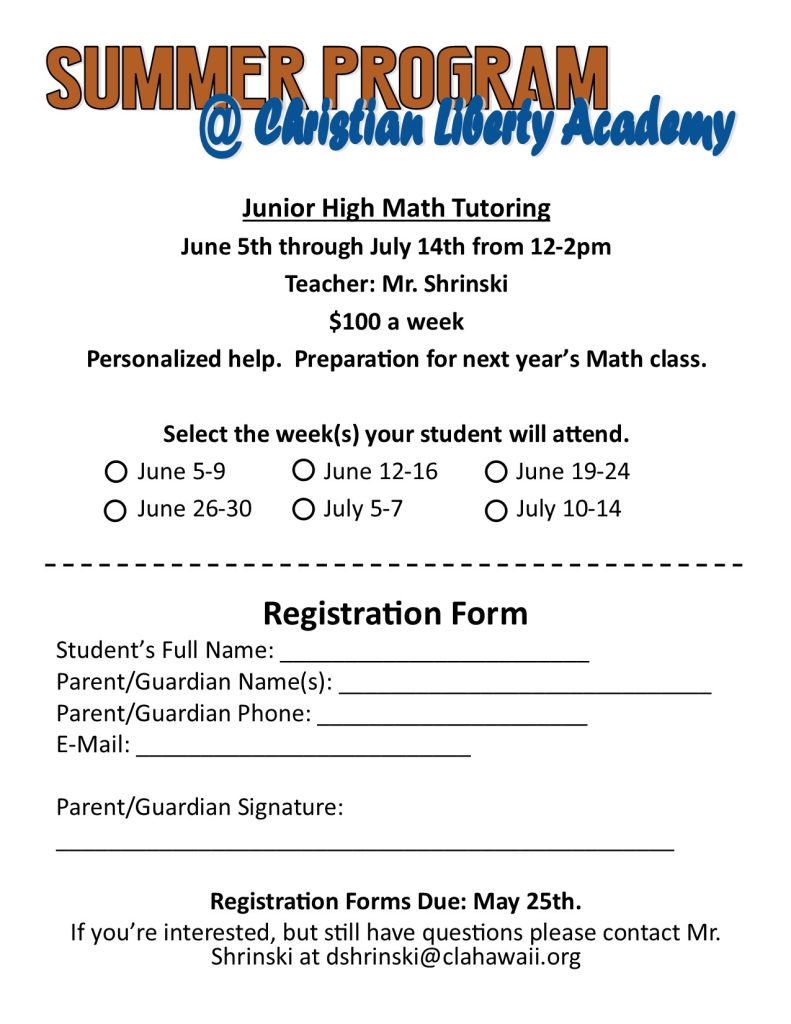 ---
Thank you for supporting the Canefire Color Walk 2023!
Donations are still being accepted!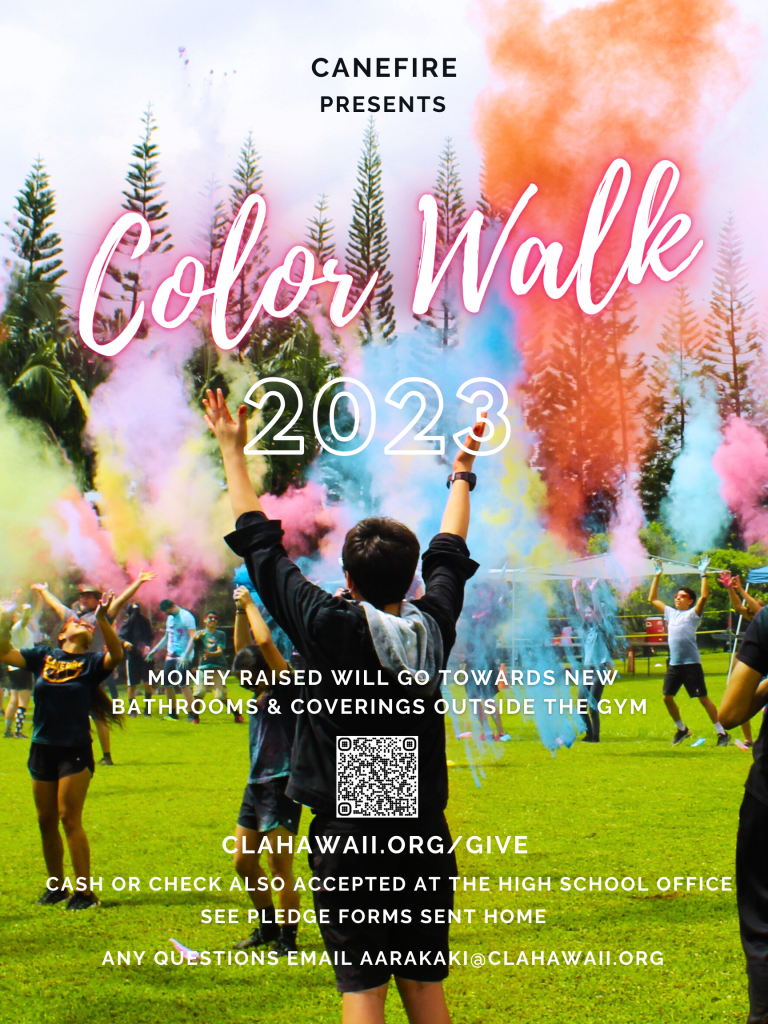 ---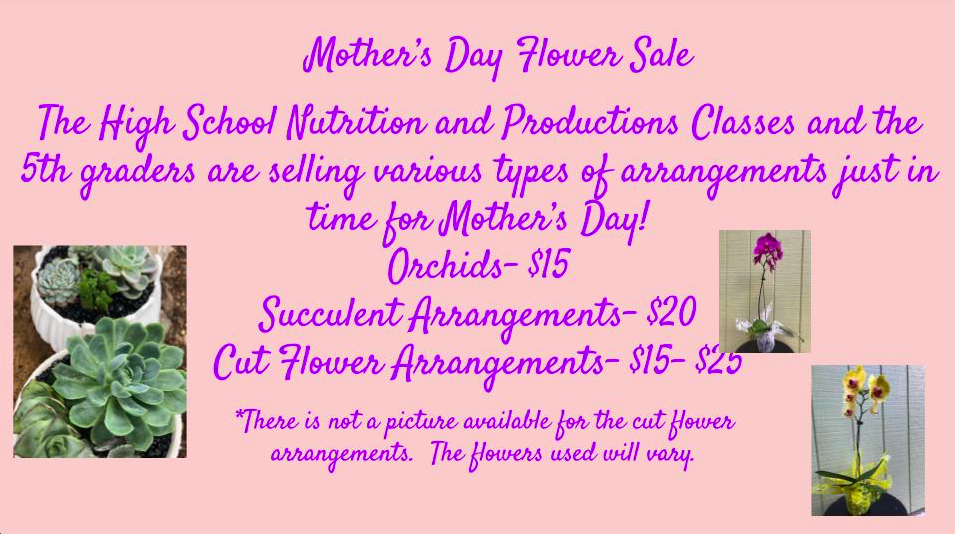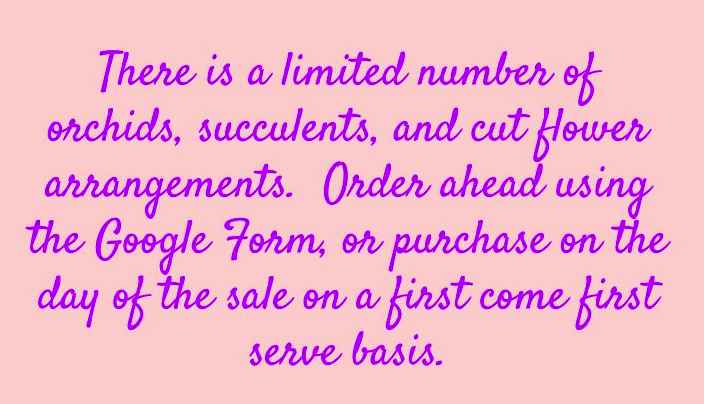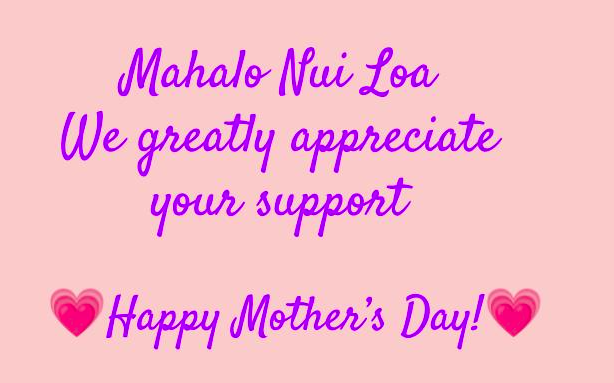 ---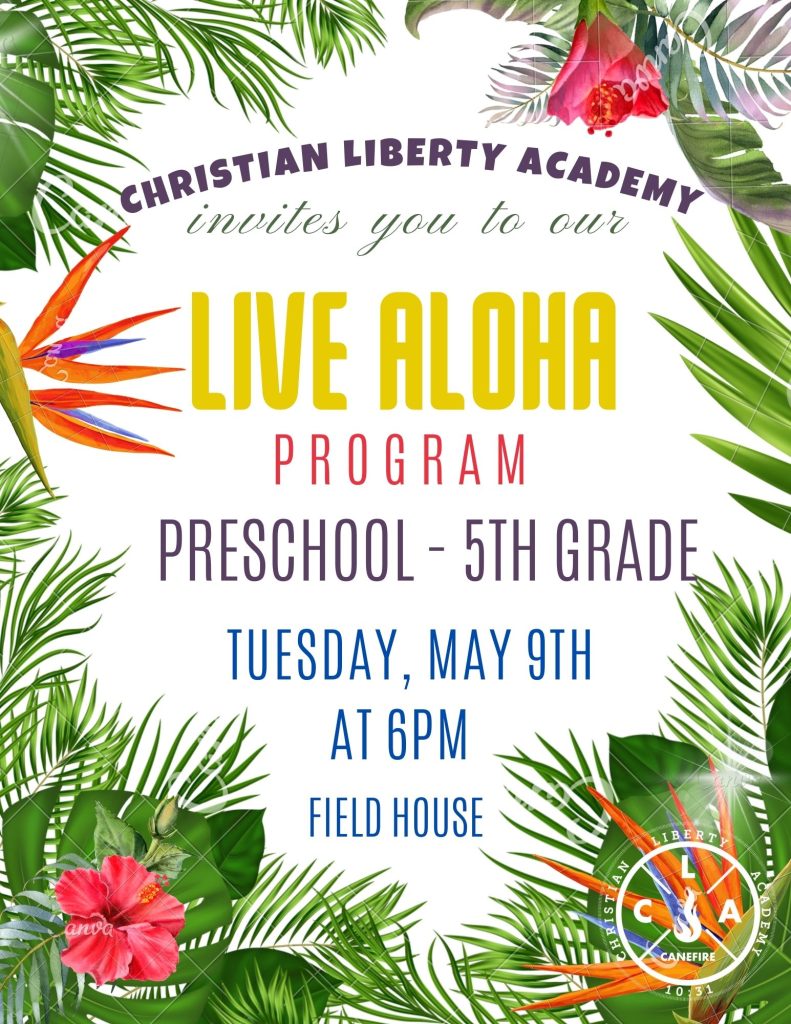 ---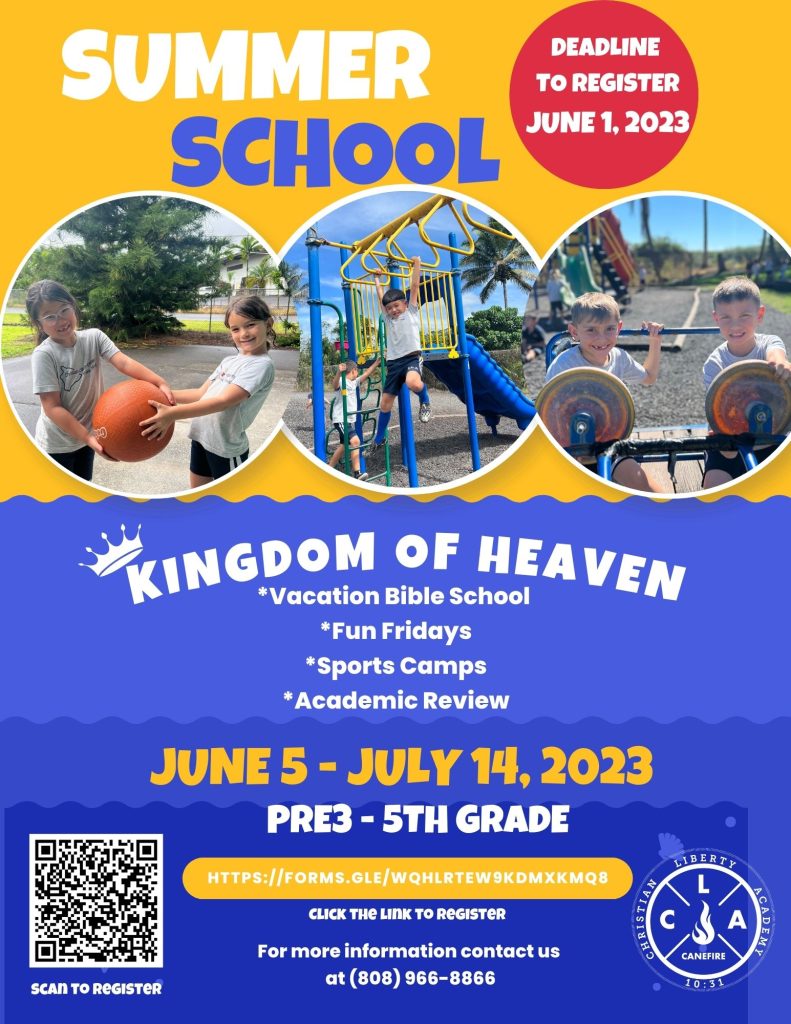 ---
---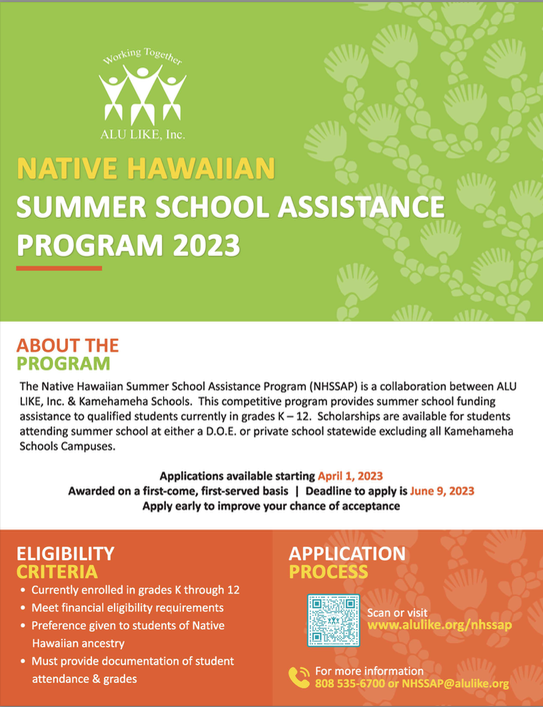 ---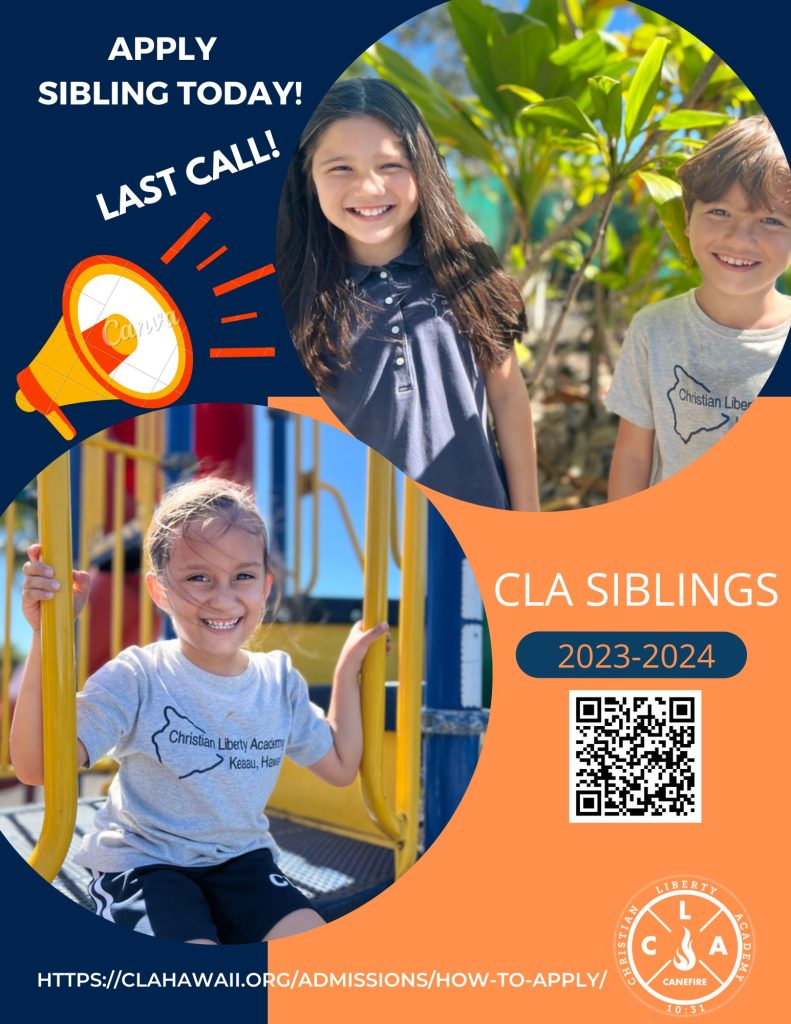 ---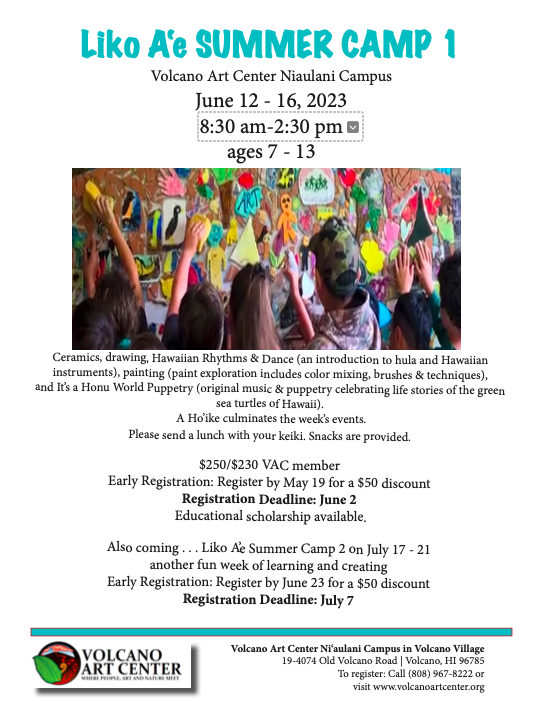 ---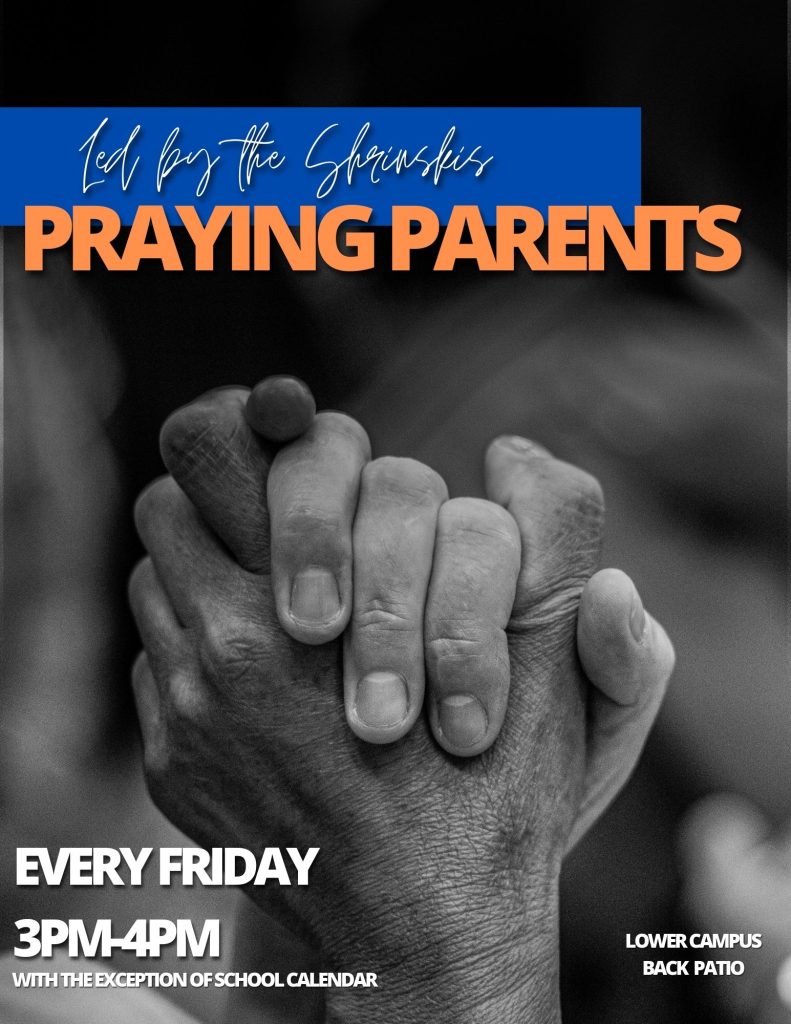 ---
Parent Corner
In today's Parent Corner, we are talking about faithfulness and using the "village" that God has put around your child in helping to prepare them for all of life's challenges. We're talking about open communication and moral compasses. Listen in!
---
---