Upcoming Events
November
Wednesday, Nov. 8 – Friday, Nov. 10: High School Spiritual Retreat (permission form given to students)
Thursday, Nov. 9: Preschool/Elementary Veteran's Day Field Trip
Friday, Nov. 10: Veteran's Day (no school)
Wednesday, Nov. 22: Student Thanksgiving Celebrations
Thursday, Nov. 23 – Friday, Nov. 24: Thanksgiving Holiday (no school)
December
Friday, Dec. 15: Schoolwide Christmas Program
Monday, Dec. 18: Canefire Productions Winter Music Festival
Monday, Dec. 18 – Wednesday, Dec. 20: Final Exams / Half Days
Thursday, Dec. 21 – Monday, Jan. 8: Winter Break
High School Winter Sports
---
Canefire Apparel Online Store Open til Friday, 11/3/23!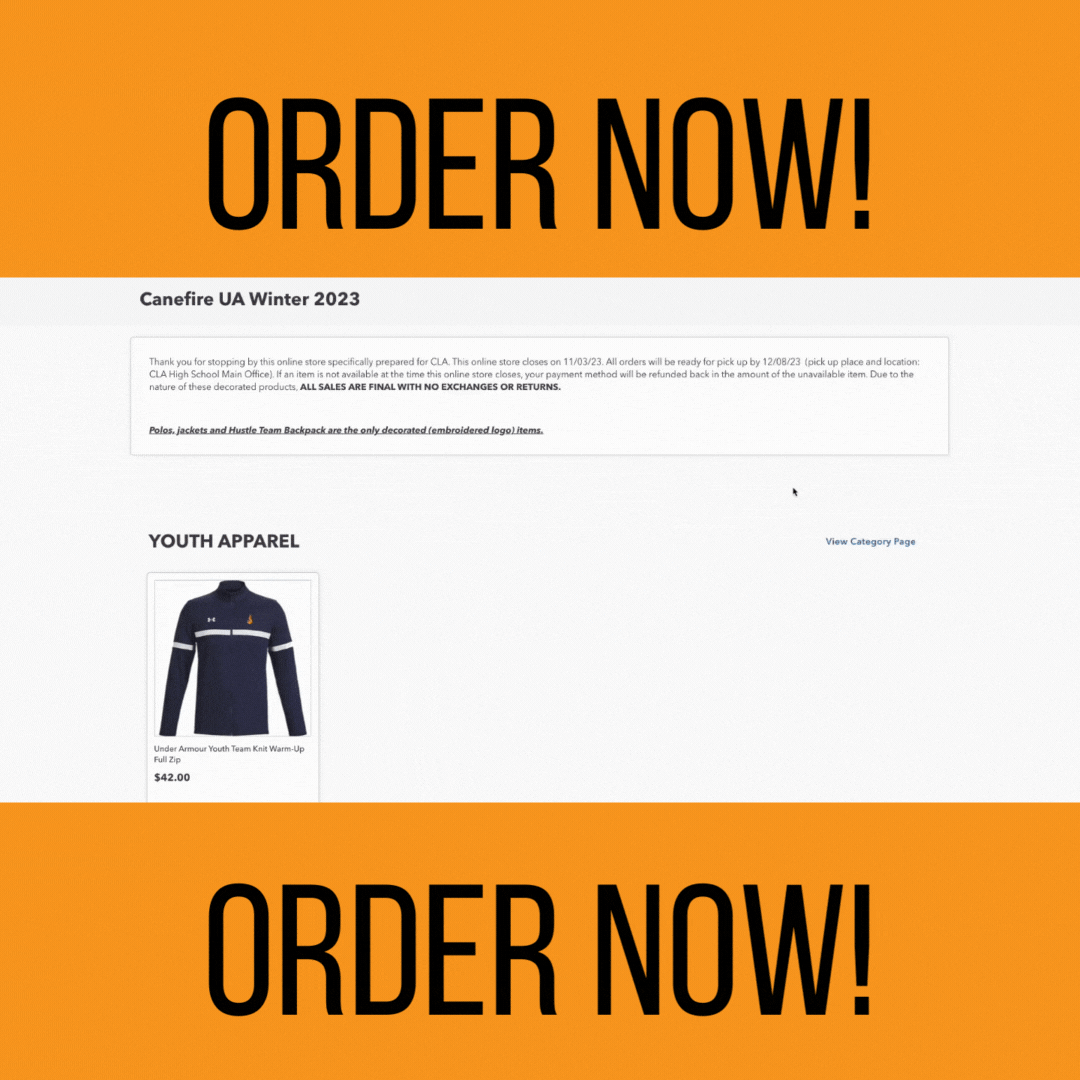 We have reopened our Under Armour online apparel store through SportsLine! Please view the chart below to see specific dress code details on when items can be worn. The online store will close on Friday, November 3rd!
| | |
| --- | --- |
| Item | Can be worn… |
| Polos | on Fridays with jeans or CLA bottoms |
| Jackets | any weekday |
---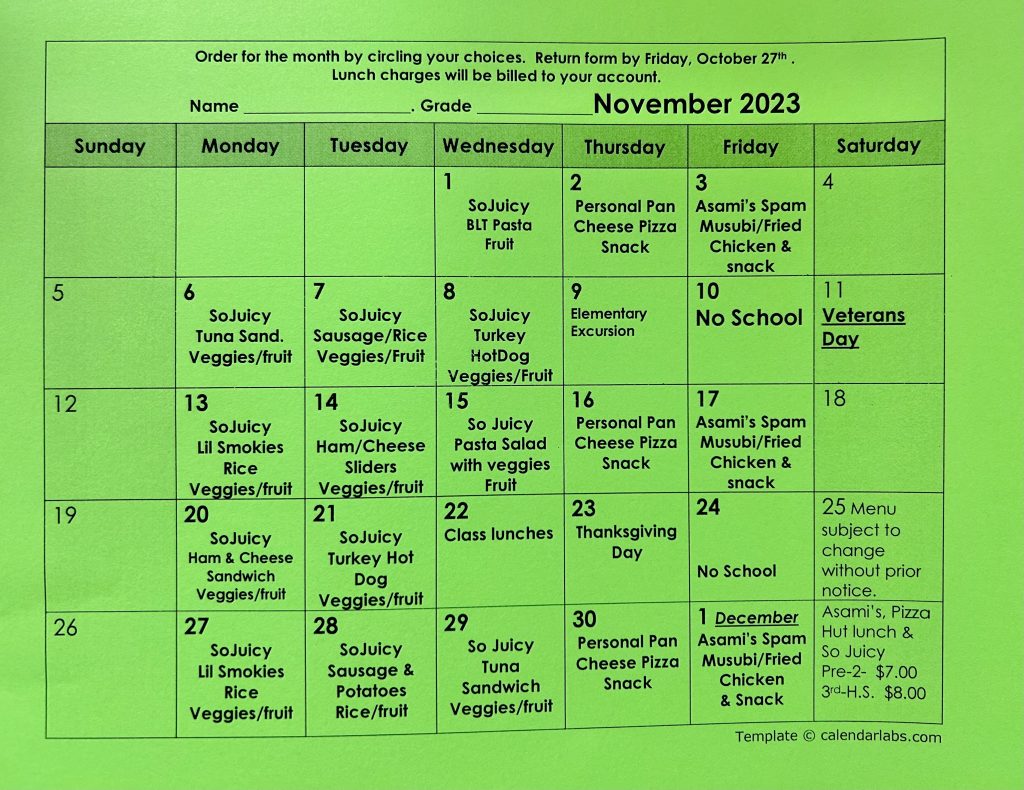 ---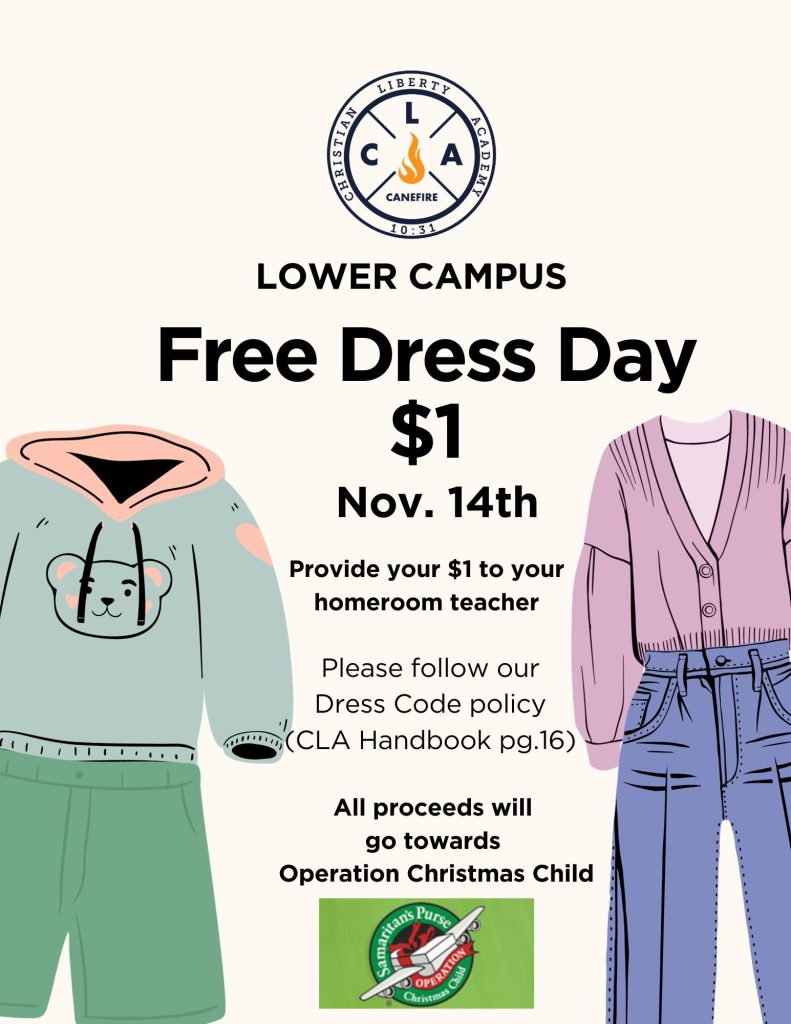 ---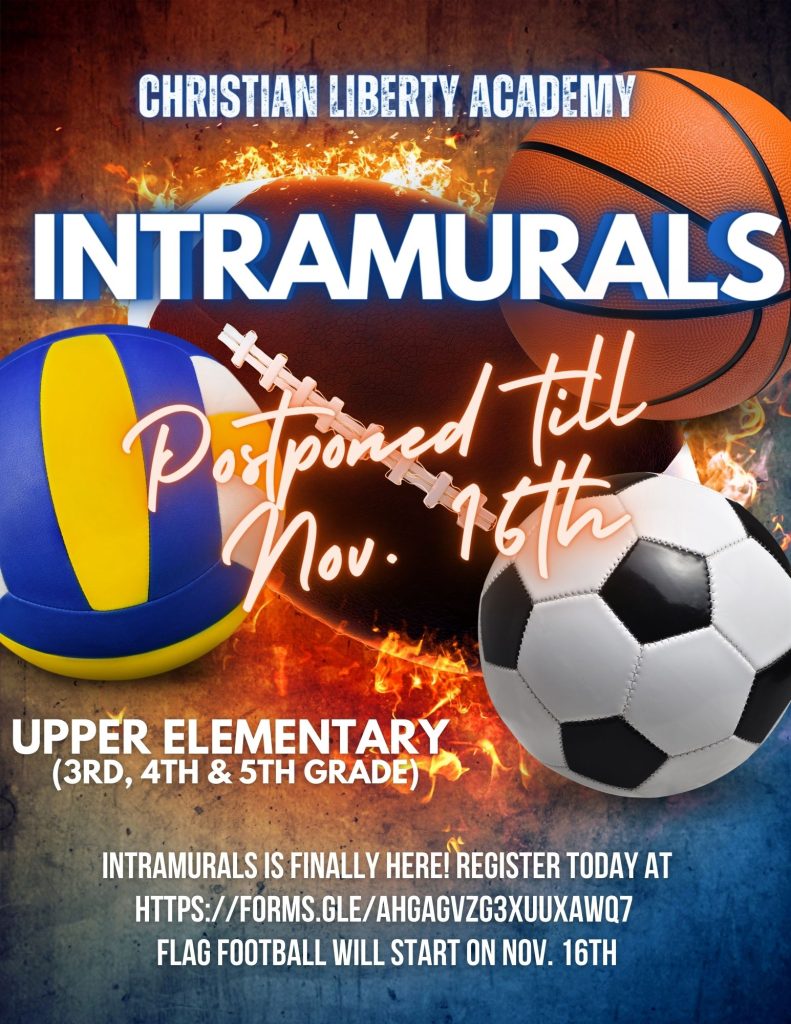 ---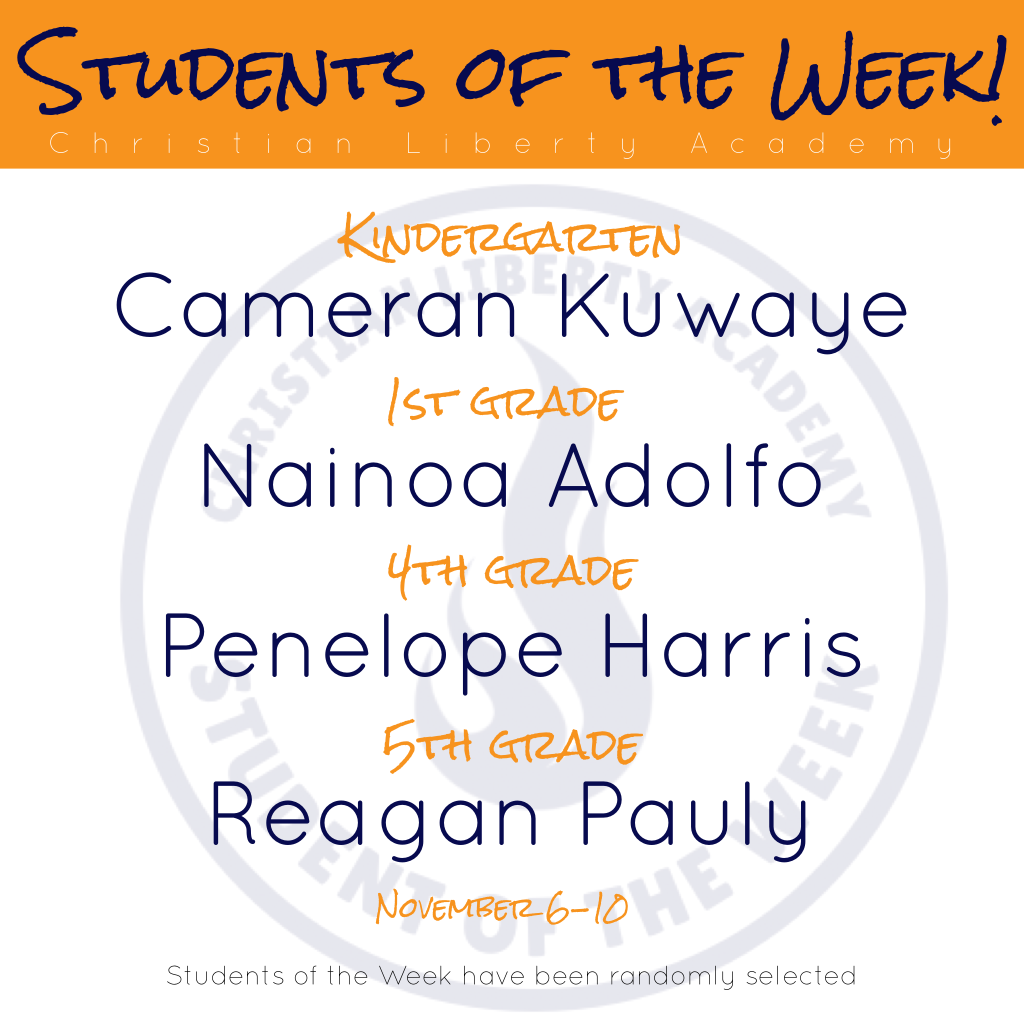 ---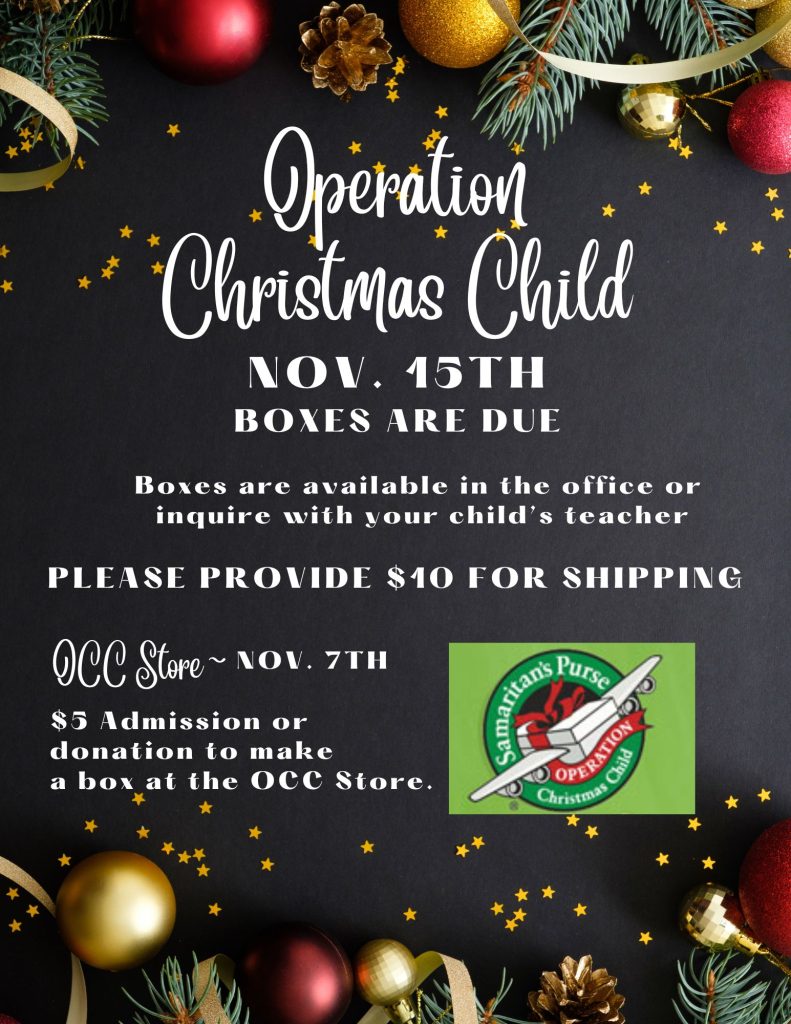 Please contact the lower campus at 808-966-8866 if you have any questions regarding Operation Christmas Child.
---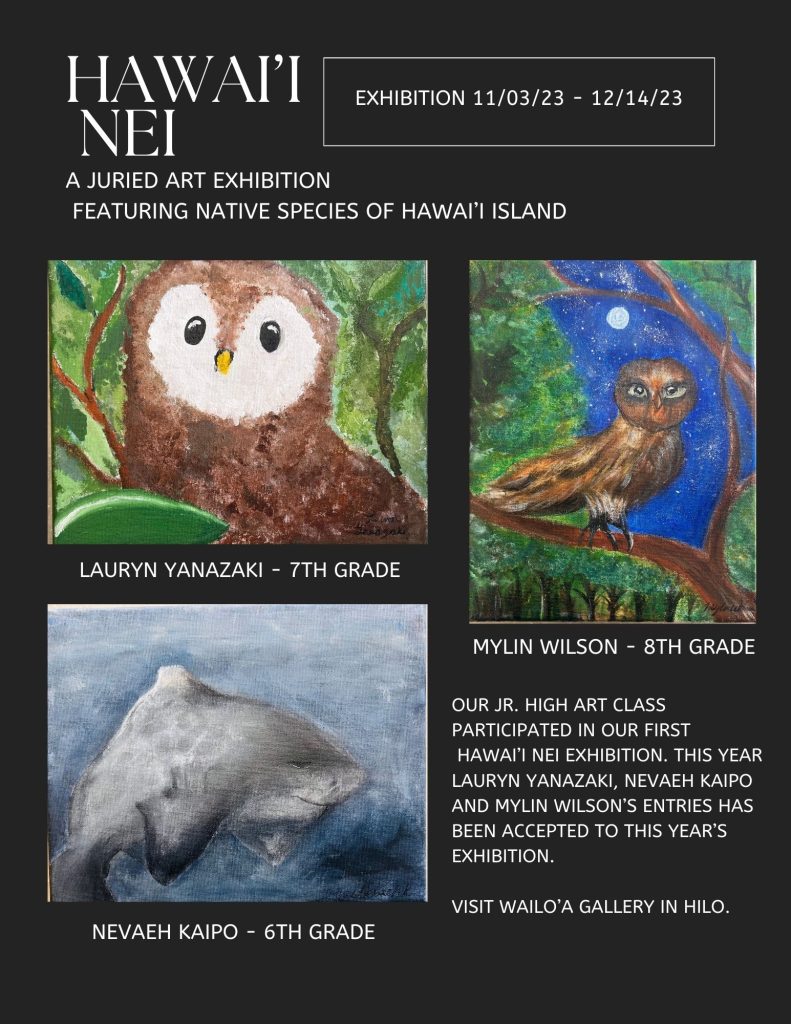 ---
---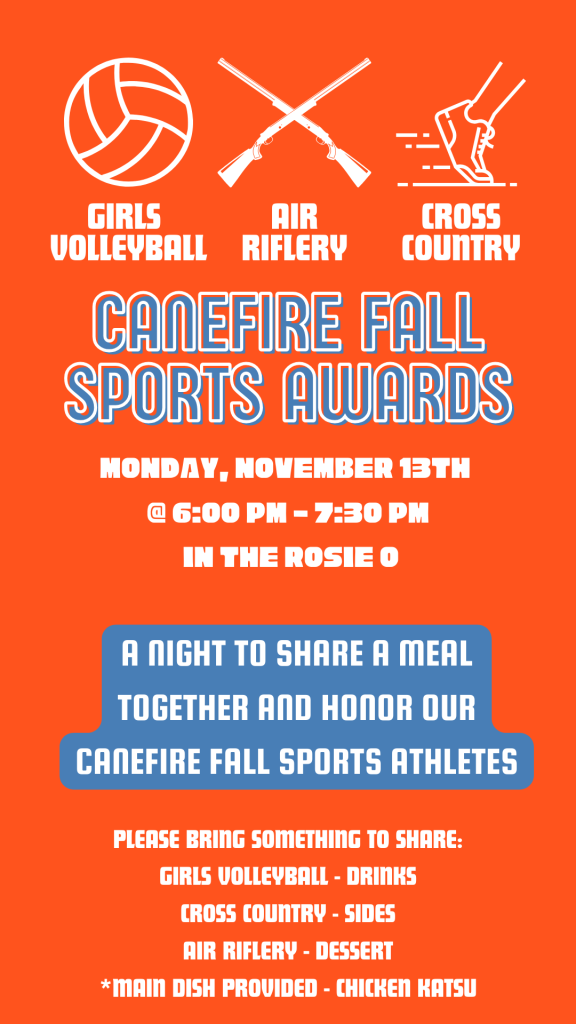 Family and friends are invited to the CLA High School Fall Sports Awards banquet. The CLA High School Fall Sports Banquet honors all athletes that competed in fall varsity sports: Girls Volleyball, Air Riflery, and Cross Country. The banquet will be held on Monday, November 13th from 6:00 PM to 7:30 PM at the Rosie O Pavilion.
We will all share a meal together then honor all of the athletes. The main entree (chicken katsu) will be provided by the CLA athletic department. We ask that athlete families bring something to share.
Girls Volleyball – Drinks
Cross Country – Sides
Air Riflery – Dessert
---
---
High School Girls Basketball
The Girls Varsity Basketball season starts on Monday, November 6th. The first practice will be on Monday, November 6th from 3:30 PM – 5:00 PM with a parent and player meeting to follow at the gym. There will be tryouts for the team for the week of November 6th, with any cuts to be made on Friday, November 10th.
Players should wear a t-shirt, athletic shorts, basketball shoes (athletic shoes), and bring a water bottle.
*Players need to have a valid Sports Physical on file in the office by 11/15/23.
GIRLS BASKETBALL TRYOUTS:
Mon., Nov. 6 3:30-5:00pm (parent & player meeting to follow)
Tues., Nov. 7 3:30-5:15pm
Wed., Nov. 8 3:30-4:30pm
Thurs., Nov. 9 No Practice (Spiritual Retreat)
Fri., Nov. 10 1:00-3:00pm
UPCOMING GAMES:
Tues. Nov. 28 CLA @ Kamehameha
Sat., Dec. 2 CLA @ Ka'u
Tues., Dec. 5 Kealakehe @ CLA
If you have any questions, please contact Mr. Arakaki at aarakaki@clahawaii.org
---
High School Boys Basketball
PRACTICE SCHEDULE: TBA
UPCOMING GAMES:
Tues., Nov. 21 HPA @ CLA
Tues., Dec. 5 Ka'u @ CLA
Fri., Dec. 8 CLA @ Laupahoehoe
---
Parent Corner
Every parent wants healthy communication with their children; especially their teenage children. Today we're talking about how to prepare, nurture and thrive with it.
---