Upcoming Events
September
9/27 – School Picture Day for both campuses
October
10/7 – First Quarter Ends
10/7 – Frozen Steak Pickup @ upper campus from 2:00PM – 6:00PM
10/8 – CLA – Ola'a Family Fest – 10AM – 4PM
10/10-10/14 – Fall Break
10/12 – SAT 12
---
Ola'a Family Fest 2022
On Saturday, October 8th, from 10AM – 4PM, we will be holding the first, Ola'a Family Fest. This day will be a fun filled family day for the residents of our community with awesome games and activities, amazing local music and performances from our students, ono food from local food trucks, and a delightful country market.
Admission is FREE! Game wrist bands start at $5 for 5 and under, and $10 for 6 and above for unlimited play for all games.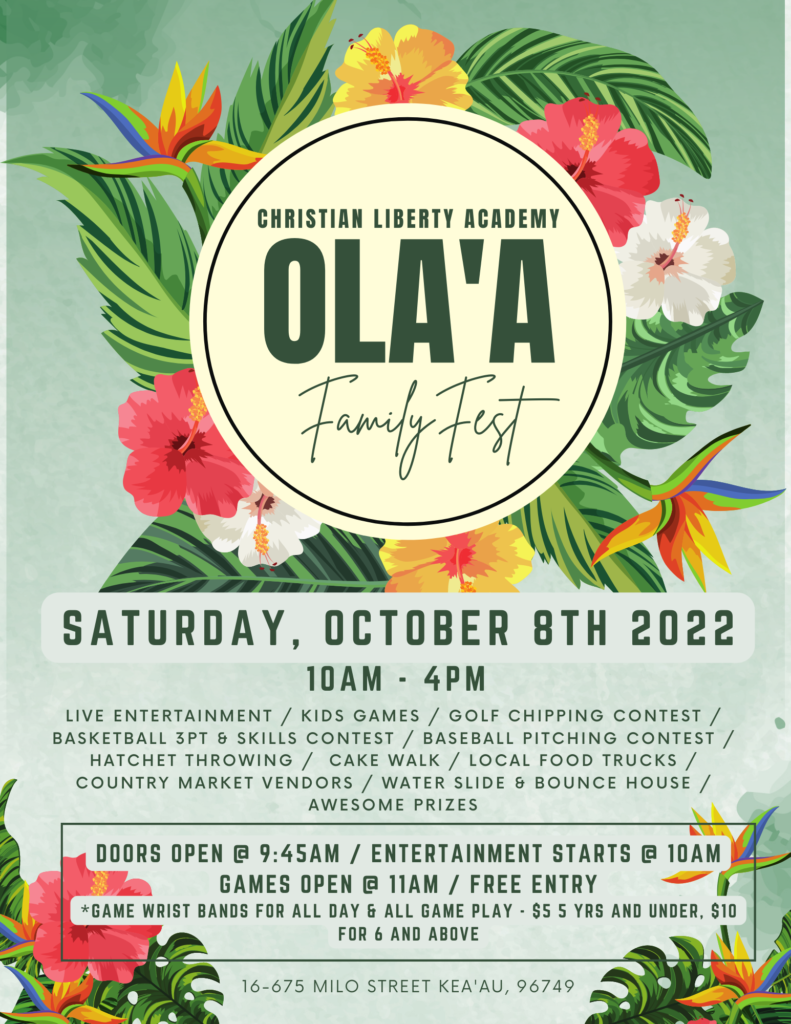 Frozen Steak Tickets
Each family has been issued 2 FROZEN STEAK TICKETS.
We will include the cost of these 2 tickets on your October school invoice. Please do not turn in cash/checks to the school. We appreciate your support with this once a year, school-wide event. If you aren't able to sell your steak tickets, please turn them into the high school office. Thank you once again for your faithful support of CLA!
---
Parent Corner
Click on the video above to check out this week's "Parent Corner – Training for Independence", from Damien and Andrea Shrinski.
---
Super Fall Rummage Sale Fundraiser
Friday, September 23rd & Saturday, September 24th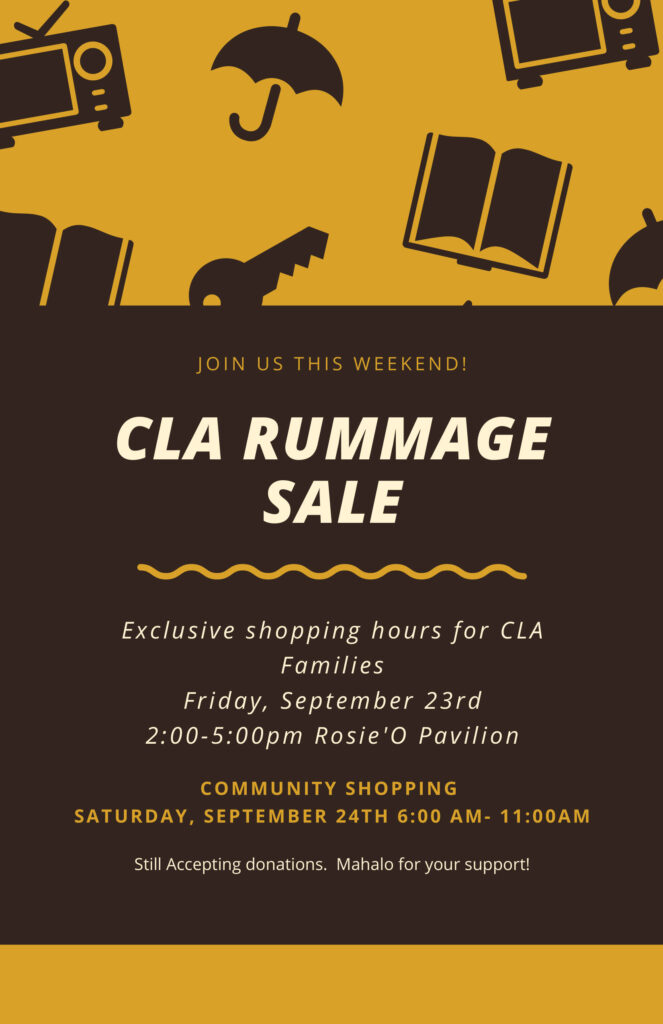 ---
Students of the Week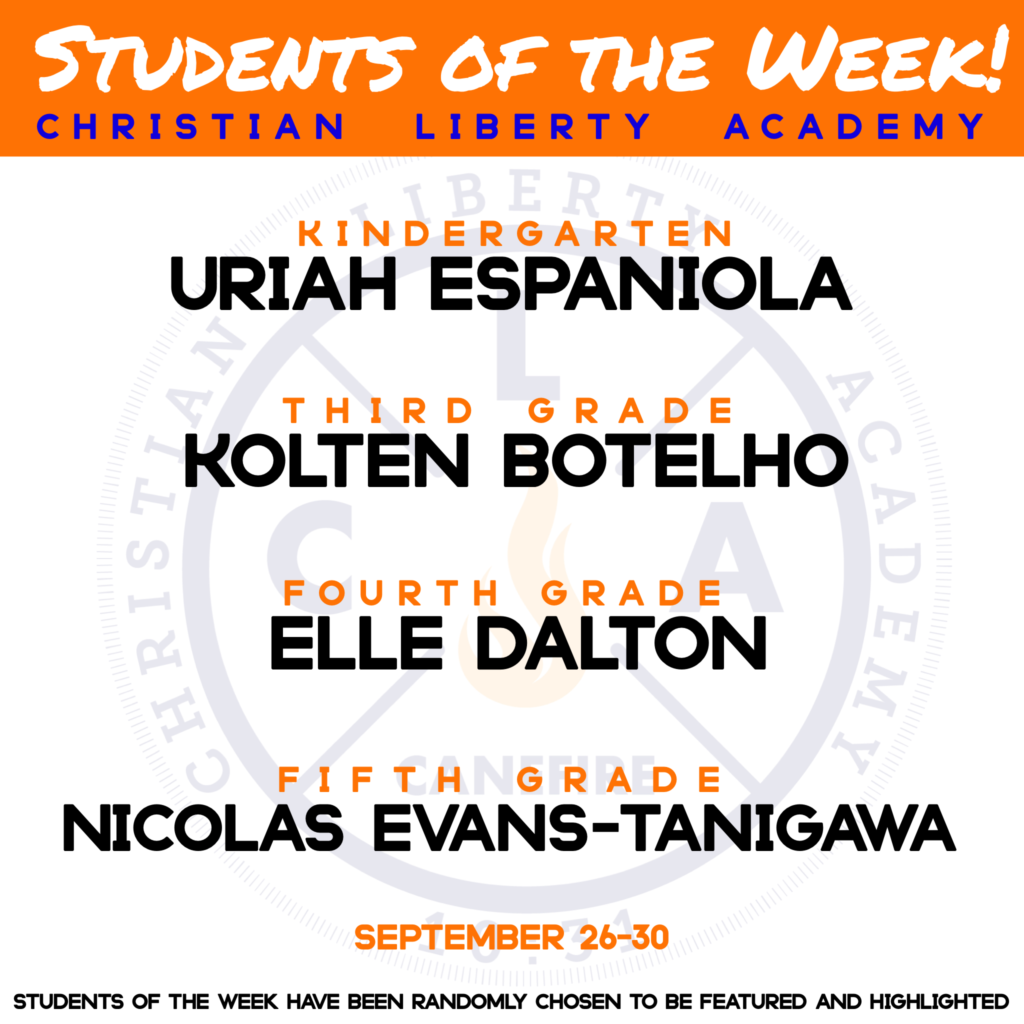 ---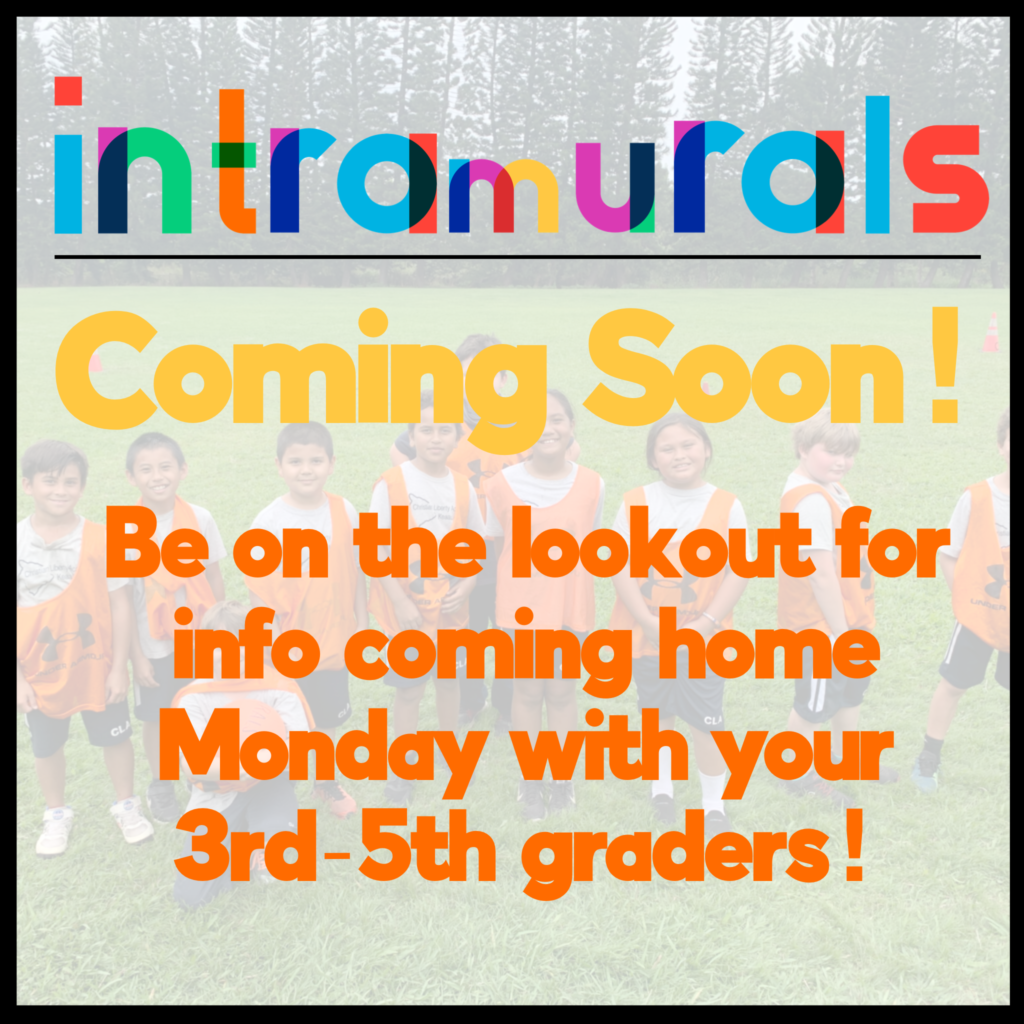 ---
High School Sports
Girls' Volleyball
Saturday, September 23rd – CLA @ Laupahoehoe – 5:00 PM
Wednesday, September 28th – St. Joseph @ CLA – 5:00 PM *JV Only
*Practice: M-F from 3:00 PM – 5:00 PM on non-game days
Air Riflery
MEET – Saturday, Sept. 24 – Senior Recognition Meet.
We will have a potluck lunch after the meet.
Friends and Family are welcome to come and watch the meet as well.
Cross Country
Saturday, September 24th – Cross Country Meet @ Waiakea – 9:00AM