Welcome to
the 2022-2023
School Year
We are so excited to be kicking off the 2022-2023 school year on Wednesday, August 10th. Just to make sure that we're all on the same page regarding important dates and events, make sure to read through this post and mark your calendars! If you have any questions, please feel free to call us.

Preschool – 8th campus: (808) 966-8866
High School Campus: (808) 966-8445
---
Elementary Orientation (Preschool – 5th Grade)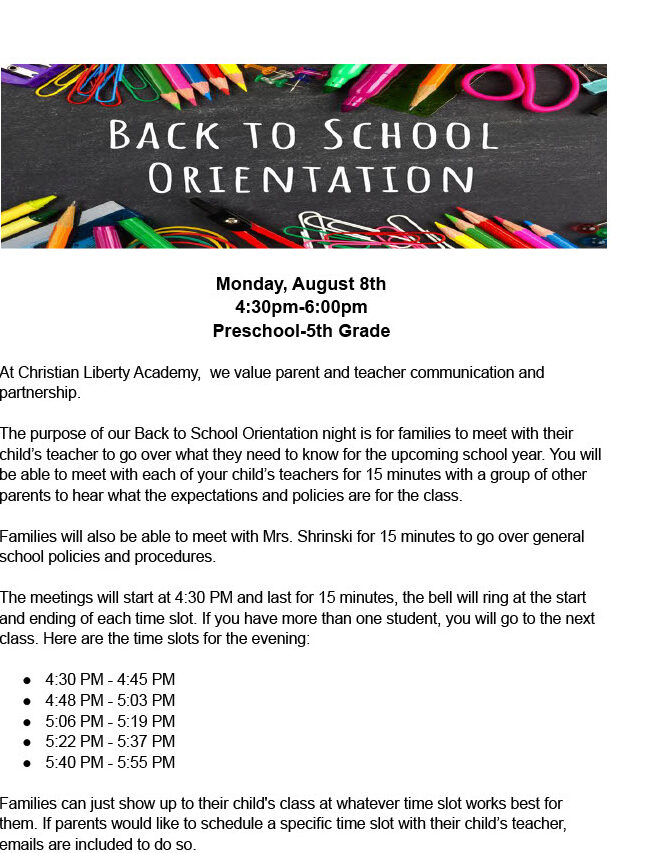 ---
The First Day – August 10th
Preschool – 5th Grade
On the first day, we will have a half-day, dismissing at 12:00 PM. (No lunch or after-school care)
Jr High & High School (6th – 12th)
The junior high and high school will have a student orientation on the first day of school (students' only). They also have a half-day schedule, dismissing at 12:00 PM. (No lunch or jr. high after-school care)
*August 11th – All students will have a normal, full-day schedule, dismissing at 2:35 PM. After-school care will begin
---
August Lunch Menu
New year, new menu! For the month of August, we have partnered with So Juicy and Asami's for school lunches. Elementary students can get a hard copy order form on Monday, August 8th, at the elementary open house event or pick up a copy in the lower campus office.

Jr. high and high school students (and any elementary students that didn't make it to the open house) are welcome to print out the calendar below.

To place your order for the month of August, fill out your name and grade, circle the dates that you'd like to order lunch, and turn it in to your homeroom teacher on the first day of school. ORDER FORMS ARE DUE ON WEDNESDAY, AUGUST 10TH.
*Preschool – 2nd grade lunch = $7
*3rd grade – 12th grade lunch = $8
*Lunches will be charged to student's school account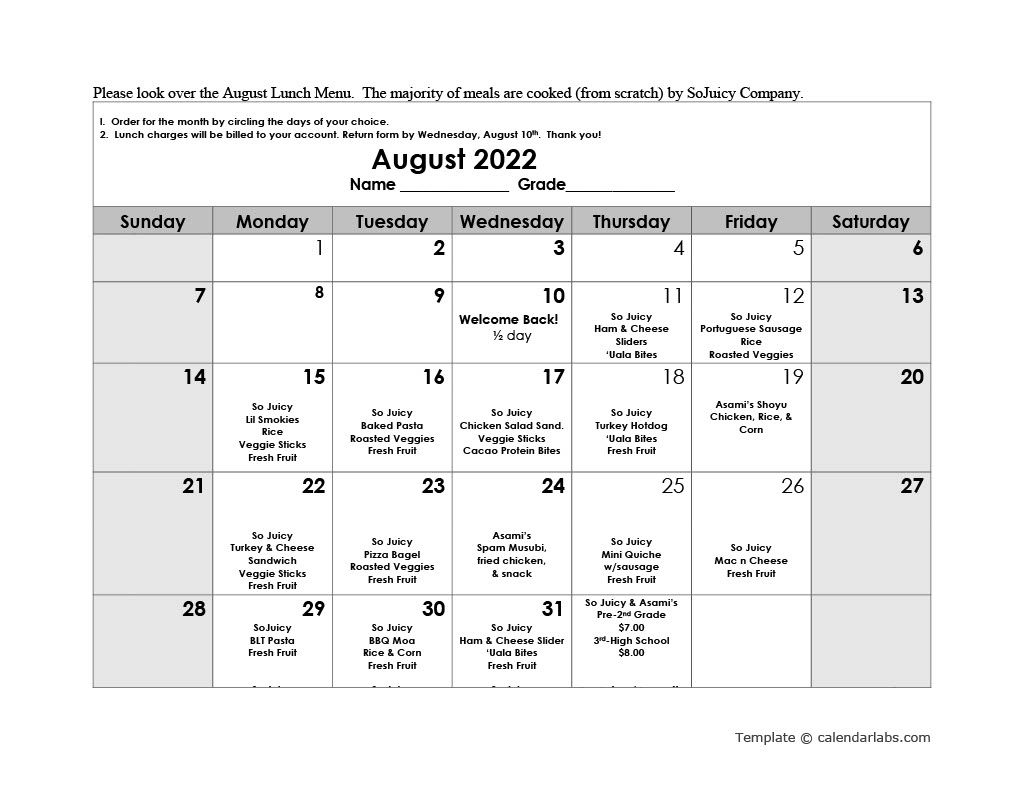 ---
Canefire Hikers (High School Only)
Saturday, August 6th – Canefire Hikers Club Beach Cleanup from 7:30 AM – 2:30 PM.

High school students are invited to spend the day hiking down to, and cleaning Ha'ena beach. If you're interested, please meet at the high school campus at 7:30 AM. *Parents need to sign a student permission form.
---
High School Sports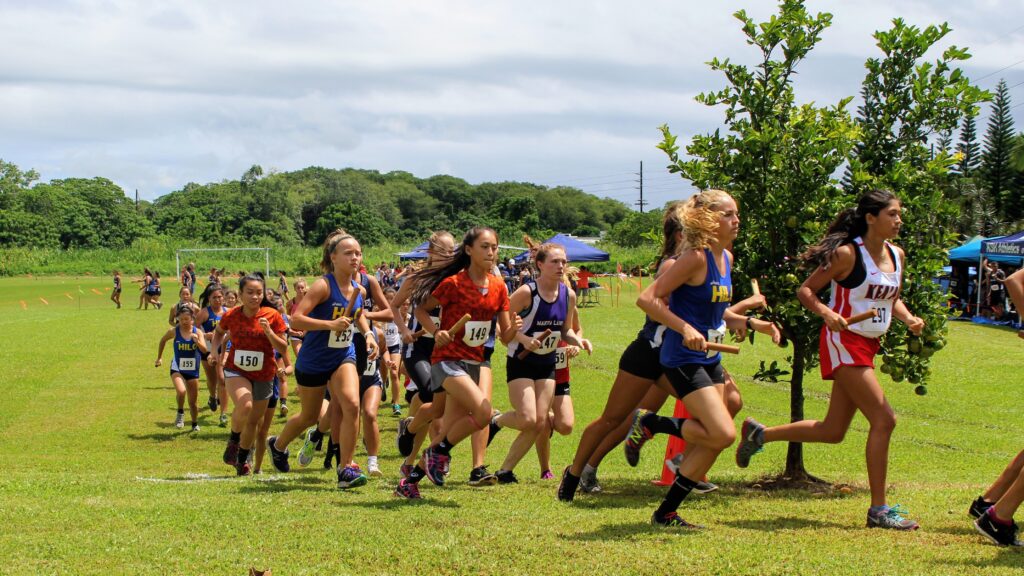 Air Riflery
Practice will start on Thursday, August 11th, from 3:00 PM – 5:00 PM in the gym.
Cross Country
Practice Schedule:
Tuesday, August 9 – Friday, August 12 at 3:00 p.m. in the Courtyard
Follow us here: